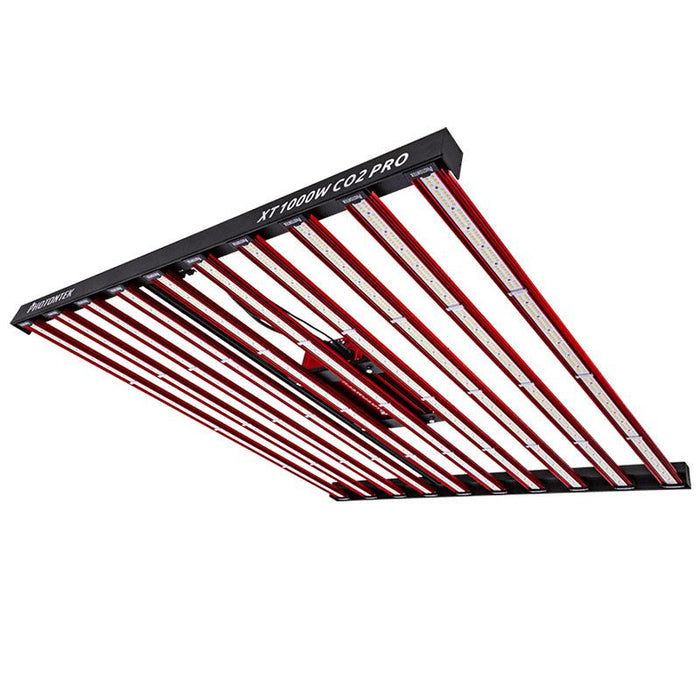 PhotonTek XT 1000W CO2 Pro LED Grow Light
SALE
Original Price
$2,319.00 CAD
Current Price
Lowest Price on the Web:
$2,250.00 CAD
$2,319.00 CAD
& Free Shipping
Availability:

In Stock
(Ships in 24-48 hrs)
Free Shipping:
1-3 Business Days
Warranty:
5 Year
Guaranteed Lowest Price!
The PhotonTek XT 1000W CO2 Pro LED Grow Light is the most powerful grow light yet from industry leader PhotonTek. This stunning grow light features the highest quality spectra available with incredibly high PPFD levels. Engineered to be used in a 5' x 5' indoor grow space using supplemental CO2 for maximum performance, the XT 1000 allows growers and indoor gardeners to boost yields far beyond other comparable lights without increasing space.