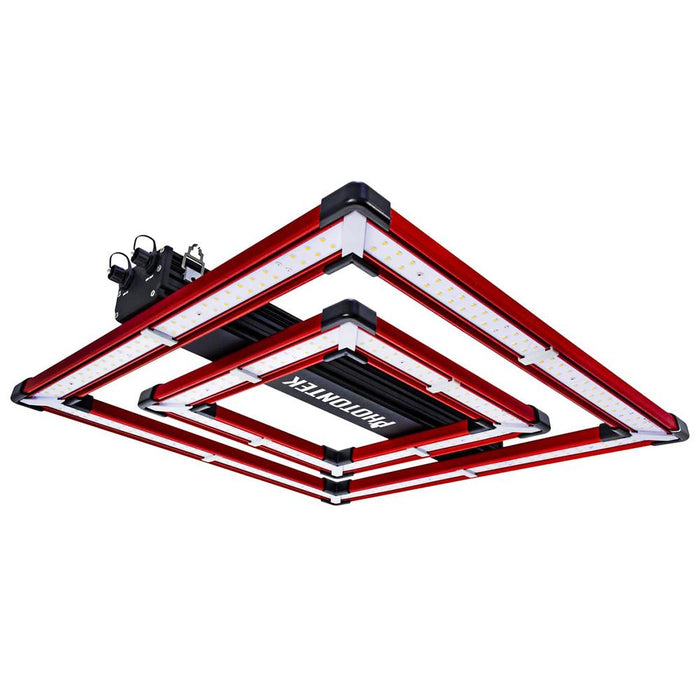 PhotonTek SQ200W Pro LED Grow Light
SALE
Original Price
$519.00 CAD
Current Price
Lowest Price on the Web:
$479.00 CAD
$519.00 CAD
& Free Shipping
Availability:

In Stock
(Ships in 24-48 hrs)
Free Shipping:
1-3 Business Days
Warranty:
3 Year
Guaranteed Lowest Price!
The PhotonTek SQ200W Pro LED Grow Light is a super efficient, full spectrum indoor grow light that is an excellent choice for home growers using grow tents, grow rooms, or any type of indoor gardening. The SQ200W has been designed for all stages of plant growth, from propagation to vegetative and flowering, with a built in dimmer that allows you to adjust PPFD levels without loss of efficiency.