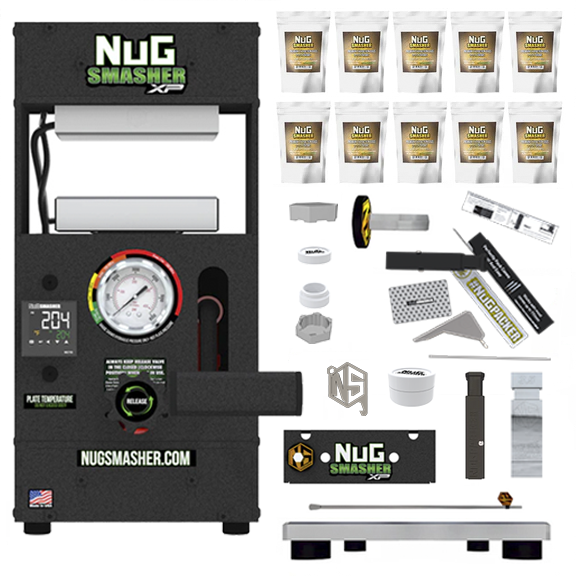 NugSmasher XP 12 Ton Rosin Press Starter Kit Plus
Lowest Price on the Web:
$2,153.99 CAD
$2,070.01 CAD
& Free Shipping
Availability:

In Stock
(Ships in 24-48 hrs)
Free Shipping:
1-3 Business Days
Warranty:
Lifetime
Guaranteed Lowest Price!
Take pressing to the next level with the all-new NugSmasher XP Rosin Press Starter Kit Plus. Unlike other presses, the NugSmasher XP has everything out of the box thanks to its unique design - just plug it in, wait for your plates to heat up and you're ready to begin extracting rosin in a beautifully pressed manner. The kit includes filter bags, magnet, magnet shield, everything tool, silicon mat, cone packer, collection plate, rosin shield, rosin pot and much more!