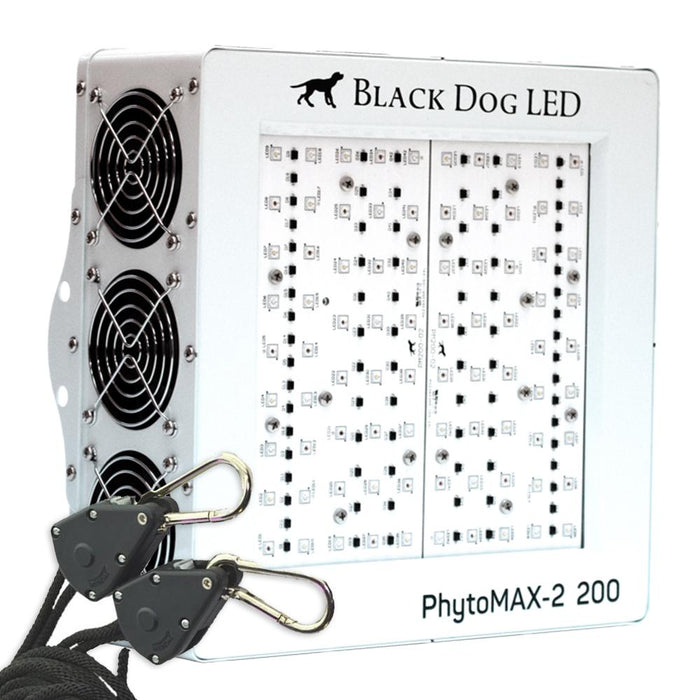 Black Dog LED PhytoMAX-2 200 Full Spectrum Plant LED Grow Light
Sold out
Lowest Price on the Web:
$889.99 CAD
& Free Shipping
Guaranteed Lowest Price!
Save 10%
Use Checkout Code: BD10
The PhytoMAX-2 200 LED Grow Light is an ideal choice for indoor gardens and grows where space is limited and saving on energy costs is of the utmost importance without sacrificing the quality or intensity of the light for your plants. The PhytoMAX-2 features Black Dog LED's custom, full-cycle Phyto-Genesis Spectrum to spread light evenly over the entire footprint, using 210 actual watts and 320 μMol/s total photon flux for spectacular PAR levels and canopy penetration for impressive yields.