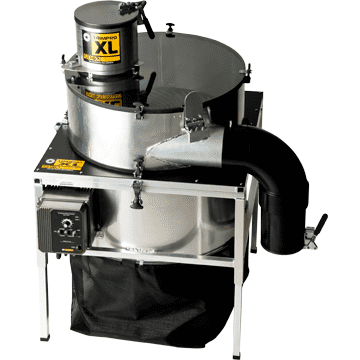 Trimpro Automatik XL Automatic Wet Bud Trimmer
Lowest Price on the Web:
$10,495.00 CAD
& Free Shipping
Availability:

In Stock
(Ships in 24-48 hrs)
Free Shipping:
2-5 Business Days
Warranty:
1 Year
Guaranteed Lowest Price!
Save 6%
Use Checkout Code: TRIMPRO
The Trimpro Automatik XL Wet Bud Trimmer is intended for high volume producers that require the foremost in quality and performance. The Automatik XL has more than 5x the productivity ratio as the standard version while retaining its high-performance standards. The XL has a three-phase motor with settings for variable speed, blade height adjustment for its 6 cutting blades, and a whirlwind effect for more efficient processing. This wet bud trimming machine truly is the fastest and safest way to trim your plants.