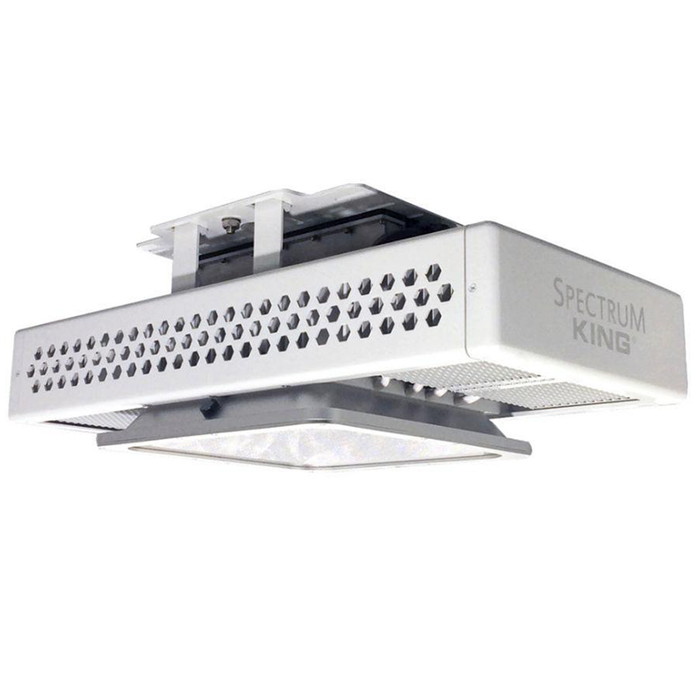 Spectrum King LED SK602 656W LED Grow Light
Sold out
Lowest Price on the Web:
$1,999.95 CAD
& Free Shipping
Guaranteed Lowest Price!
The Spectrum King SK603 LED Grow Light is a full spectrum light engineered to reproduce the natural light of the sun. The SK603 is a great upgrade from a DE1000w HPS bulb, while using less energy and producing less heat, so you save money on energy costs. Its rugged IP65 rated water resistant housing, means the SK603 works in both wet and humid environments and makes cleanup a breeze.