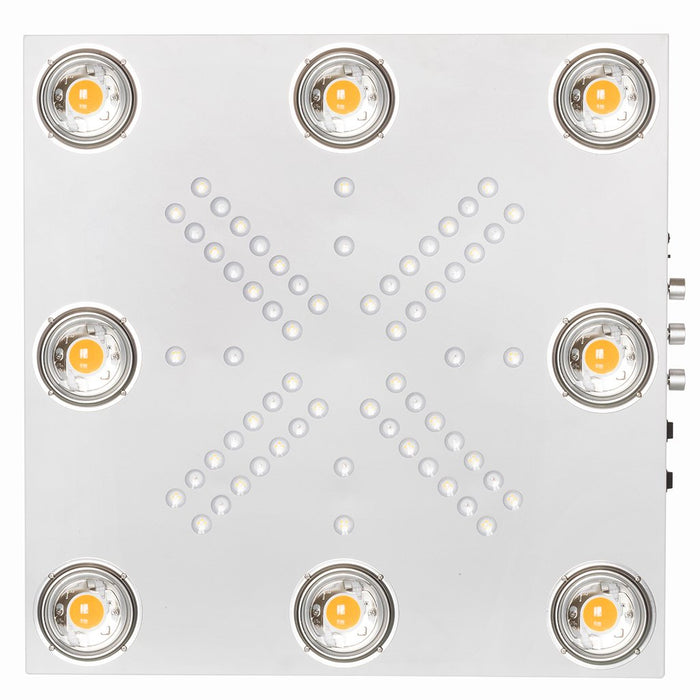 Optic LED Optic 8+ NextGen Dimmable LED Grow Light 550w (UV/IR) 3500k COBS 120 Degree Lenses
Sold out
Lowest Price on the Web:
$1,499.00 CAD
& Free Shipping
Guaranteed Lowest Price!
With the Optic 8+ NextGen Dimmable LED Grow Light, you'll have your garden or grow operation running at maximum efficiency. The Optic 8+ is not just powerful but is a more efficient and productive light, built with high-quality LEDs to produce industry leading results and give you more bang for your buck!