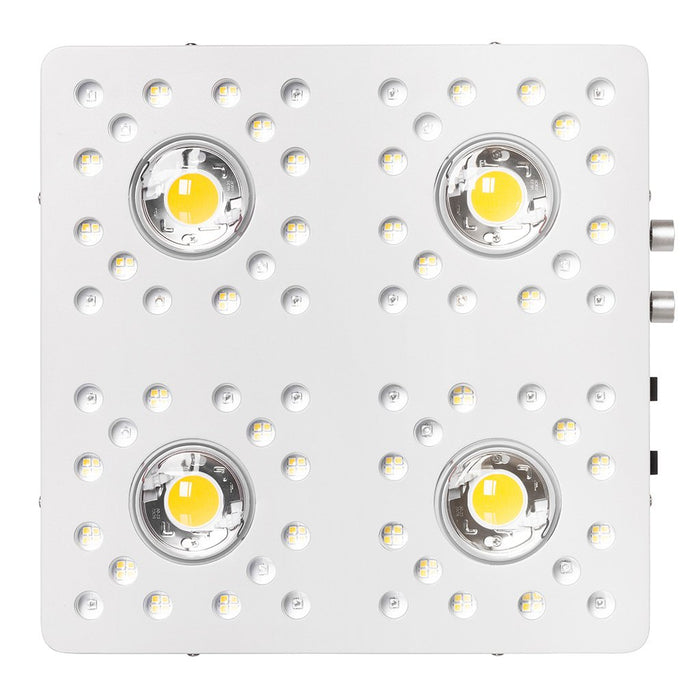 Optic LED Optic 4 Gen4 370w Dimmable LED Grow Light
Sold out
Lowest Price on the Web:
$749.00 CAD
& Free Shipping
Guaranteed Lowest Price!
The Optic 4 Gen4 by Optic LED Grow Light is a high-powered, efficient grow light that makes growing plants easy. The fixture provides the output of a 650 watt HPS light while only using 370 watts of power and includes all colors necessary for optimal plant growth: warm white and cool white COBs, reds, blues, UV lights and IR supplemental diodes.