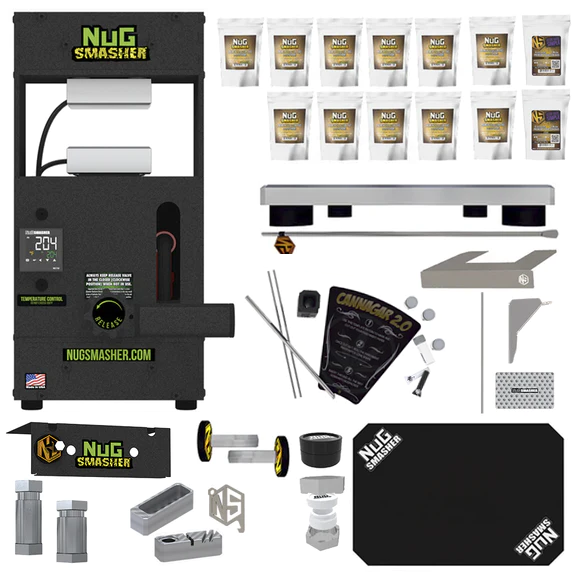 NugSmasher Original 12 Ton Rosin Press All-in-One Starter Kit
Sold out
Original Price
$2,139.99 CAD
Current Price
Lowest Price on the Web:
$1,709.97 CAD
$2,139.99 CAD
& Free Shipping
Guaranteed Lowest Price!
The Nugsmasher Original Rosin Press All-in-One Starter Kit features 12 tons of manually controlled pressure and 4" x 4" heated extraction plates with the ability to extract up to 14g at one time - 1000's in use everyday coupled with a lifetime warranty. The kit also includes filter bags, an everything tool, silicone mat, 2 magnets, a cone packer, collection plate, rosin shield, rosin pot, filter mesh, and a decarboxylation capsule!