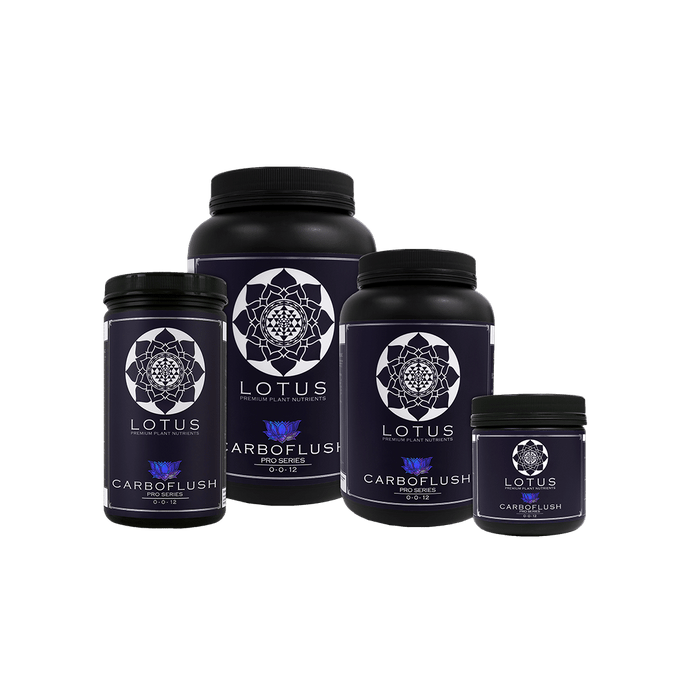 Lotus Nutrients Carboflush Pro Series (9oz, 18oz, 36oz)
Sold out
Lowest Price on the Web:
$29.99 CAD
Guaranteed Lowest Price!
Lotus Nutrients Pro Series Carboflush is specially formulated to remove the excess nutrients that can build up within plants and your growing medium and can act as a catalyst for flushing your plants in their final stage of growth, while still providing the necessary components for microbial activity. Essential in producing the purest and healthiest harvests imaginable.