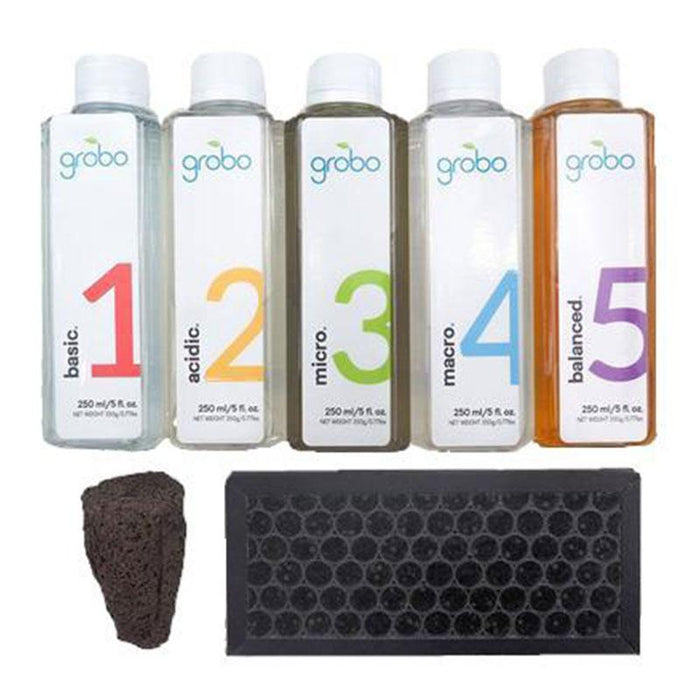 Grobo Grow Kit
Sold out
Lowest Price on the Web:
$72.95 CAD
Guaranteed Lowest Price!
The Grobo Grow Kit includes everything you need to grow! Use bottles 1 and 2 together to maintain proper plant pH. Bottles 3 and 4 deliver the nutrients that your plants need, and Bottle 5 balances and primes your water to help your plants thrive.