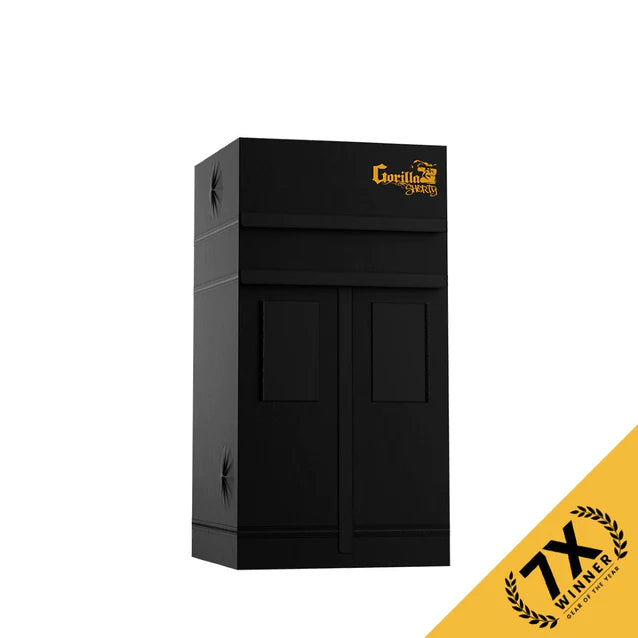 Gorilla Grow Tent Shorty 3' x 3' Grow Tent
Lowest Price on the Web:
$369.99 CAD
& Free Shipping
Availability:

In Stock
(Ships in 4-5 Days)
Free Shipping:
2-4 Business Days
Warranty:
1 Year
Guaranteed Lowest Price!
The Gorilla Grow Tent Shorty continues the Gorilla Grow Tent legacy by redefining possibility in the grow tent industry. The Shorty 3' x 3' is great for growers and indoor gardener wanting to grow 4-6 plants, for propagation, vegetative growth, and even mothers.