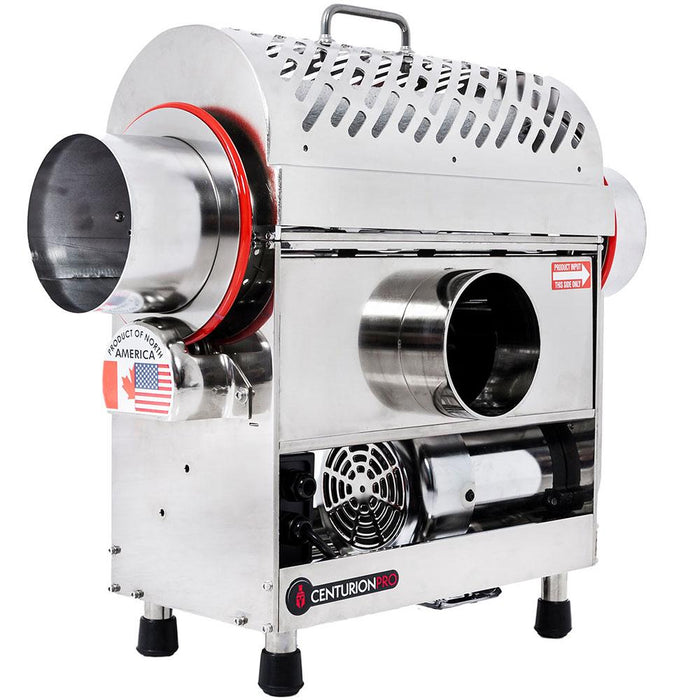 CenturionPro Tabletop SS Wet & Dry Bud Trimmer
SALE
Original Price
$7,495.00 CAD
Current Price
Lowest Price on the Web:
$5,395.00 CAD
$7,495.00 CAD
Availability:

In Stock
(Ships in 24-48 hrs)
Free Shipping:
3-5 Business Days
Warranty:
10 Year
Guaranteed Lowest Price!
Save 6%
Use Checkout Code: CENTPRO
The CenturionPro Tabletop SS Wet & Dry Bud Trimmer is a popular choice for home and small growers tired of spending hours hand trimming their harvests. With a throughput of up to 20 lbs wet per hour or 4 lbs dry, the Tabletop SS is a workhorse trimmer that doesn't break the bank. Like other CenturionPro trimming machines, the Tabletop SS has been designed as a dual-purpose machine with hybrid tumblers to trim both wet and dry material for unmatched versatility and value.