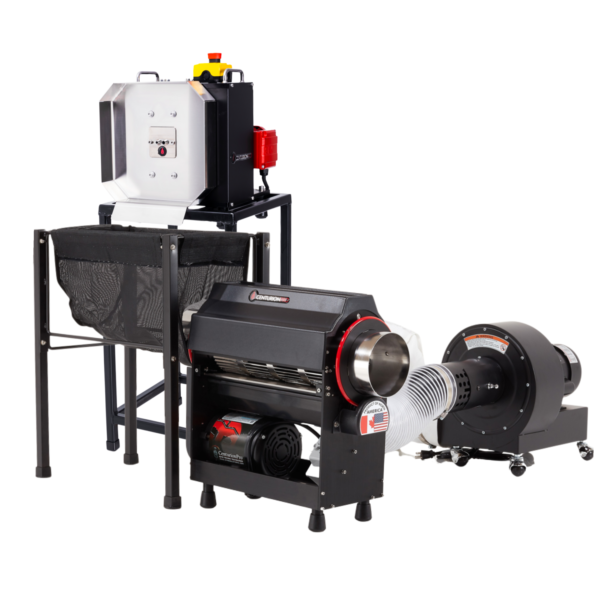 CenturionPro Tabletop Bud Trimmer/Tabletop Bucking Machine Bundle
SALE
Original Price
$11,935.00 CAD
Current Price
Lowest Price on the Web:
$5,995.00 CAD
$11,935.00 CAD
Availability:

In Stock
(Ships in 24-48 hrs)
Free Shipping:
1-2 Business Days
Warranty:
10 Year
Guaranteed Lowest Price!
Over 50% Off!
Save THOUSANDS on the best trimmer/bucker bundle on the market! While supplies last. Offer ends April 15.
Now get the world's most popular tabletop trimmer and bucker in the same package! The CenturionPro Tabletop Bud Trimmer can trim 20 lbs/hr wet or 4 lbs/hr dry and now comes packaged with CenturionPro's TableTop Bucker that bucks 75 lbs/hr wet or 15 lbs/hr dry. You can't go wrong with this complete harvest solution for any small to medium operation.