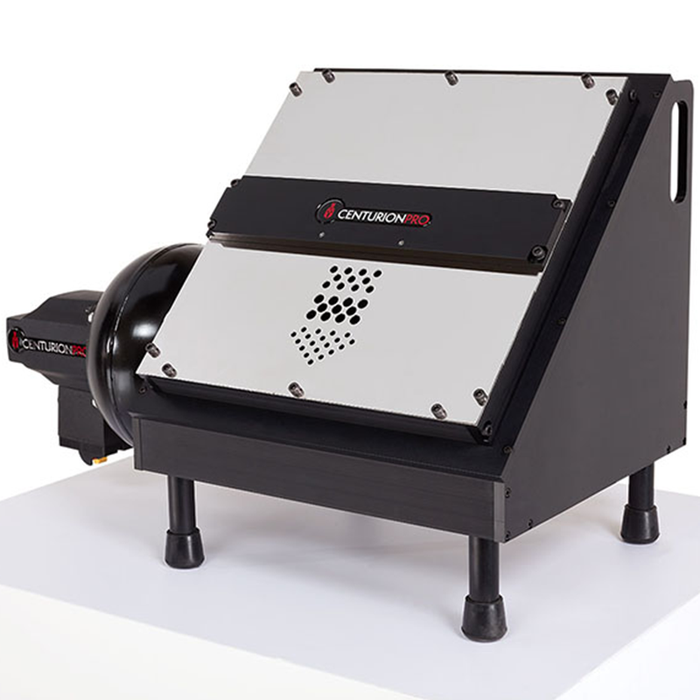 Centurion Pro GC1 Bucker Debudder & Bucking Machine
SALE
Original Price
$6,595.00 CAD
Current Price
Lowest Price on the Web:
$4,095.00 CAD
$6,595.00 CAD
Availability:

In Stock
(Ships in 24-48 hrs)
Free Shipping:
1-2 Business Days
Warranty:
2 Year
Guaranteed Lowest Price!
Save 6%
Use Checkout Code: CENTPRO
The CenturionPro GC1 Bucker is referred to as a "Gentle Cut" de-stemming machine because, like scissors, the GC Bucker cuts the flowers from the stem rather than pulling and popping them. The cutting action of the GC1 keeps large crown buds from breaking apart into smaller pieces, preserving the structure of the entire bud and therefore the display quality appearance of your flower.