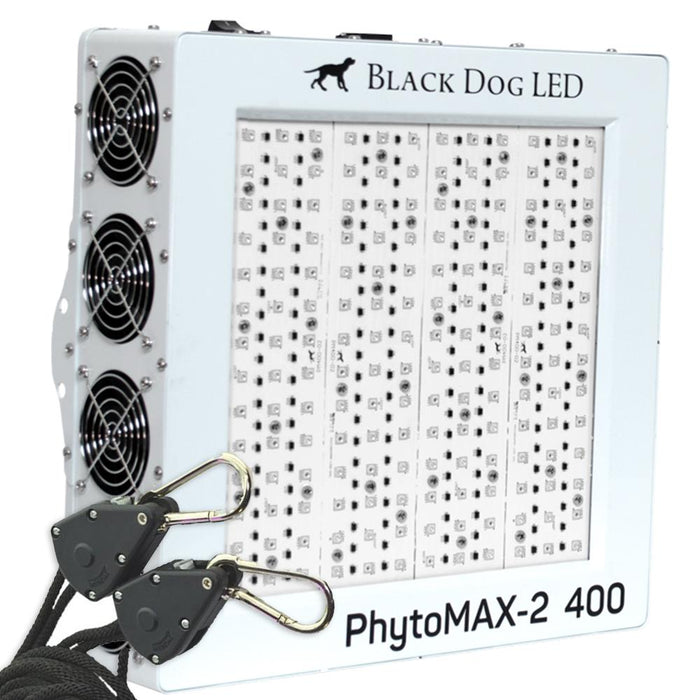 Black Dog LED PhytoMAX-2 400 Full Spectrum Plant LED Grow Light
Sold out
Lowest Price on the Web:
$1,489.99 CAD
& Free Shipping
Guaranteed Lowest Price!
Save 10%
Use Checkout Code: BD10
The PhytoMAX-2 200 LED grow light is an ideal choice for smaller indoor gardens that want an energy efficient and space saving grow light that doesn't sacrifice intensity or quality. The PhytoMAX-2 spreads Black Dog LED's custom, full-cycle Phyto-Genesis Spectrum evenly over the entire footprint. This incredible light offers up unprecedented PAR levels, canopy penetration and yields at only 420 actual watts and a solid 641 μMol/s total photon flux.